Instantly transform cabinet doors and drawers into modern and sleek furniture by adding aluminum extruded handles. 
Our Aluminum Extruded Handles and Continuous Pulls are available in 8ft long rails in the Natural Aluminum Anodizing finish. The handle can be applied vertically or horizontally. 
It is also available in custom sizes and a variety of anodized finishes can be applied. Other services offered include mitered and anodized ends.
We know you will be able to handle it.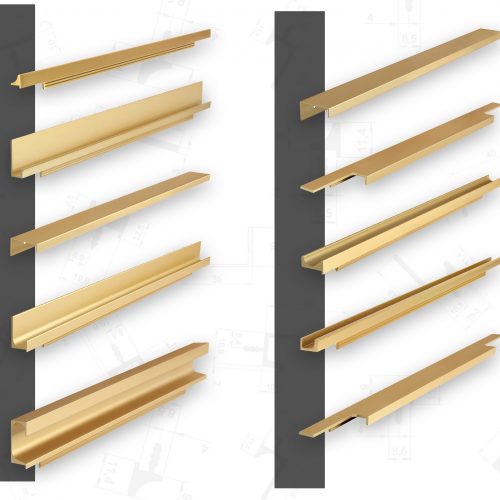 Aluminum Extruded Handles Styles:
Aluminum Finger Pull Styles: