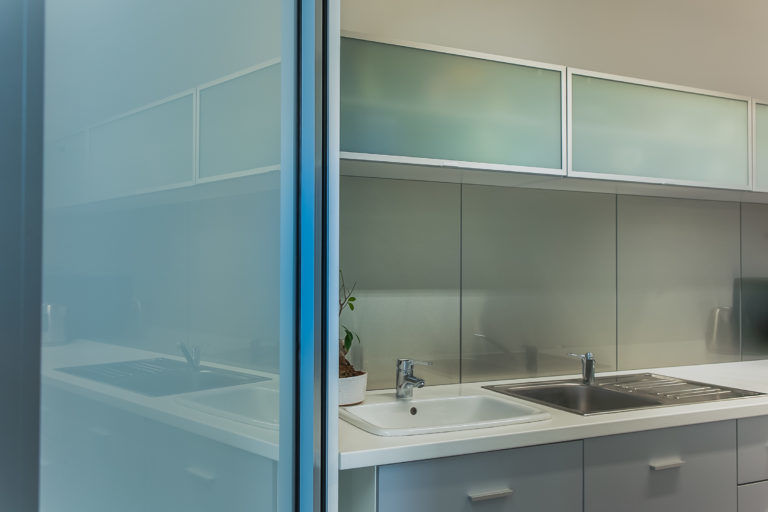 Frosted pattern is produced by using acid-etching or sandblasting techniques. Frosted glass available with brown and graphite tint. Also, frosted glass available with stripes.
If you are looking for long-lasting economical solution that can replace the conventional sandblasted or acid-etching for frosted glass kitchen doors "effect", Lacomat glass is a way to go. Lacomat is a clear float glass coated on one side with a high quality varnish. Â The varnish is applied on continuous large sheets to ensure a smooth, regular finish and perfect adhesion between the varnish and the glass. Lacomat's originality lies in its ability to blend with any décor.
Graphite /Brown Frosted Glass
Graphite and Brown Frosted Glass are produced by using acid-etching or sandblasting techniques. The tinted frosted glass inserts provide privacy, while still allowing light to pour through. The colors will enhance the overall design of your home or office with complimenting tones.
The Striped Frosted Glass is a decorative glass insert that combines design and functional elements. Used in many commercial and home spaces, this glass is striped with Frosted and Clear glass, creating a modern look that provides privacy, while still permitting light to flow through the space.